Your DJ should be somebody you'd want as your friend. It may be a funny point of view, but you have to click with, and like the style and vibe of your wedding DJ. He/She will be entrusted with the flow and fun (and microphone) at the most important day of your life.
We spend a lot of time hand selecting our DJ's and grooming them to make sure they fit the quality standards that Beat Squad Entertainment holds for personal service, managing expectations, directing the flow of your wedding day and music knowledge. Our DJ's have diverse musical tastes and knowledge to accommodate any genre of music you prefer.
At your complimentary consultation meeting, Mike Salone, our Sales Manager and one of our DJs, will help match you up with just the right fit for your event. You're always welcome to meet your DJ in person, but you can learn a little more about us here too. Just click on a DJ's photo to read their bio, read a few of their reviews, see photos and videos of them in action and hear some of their mixes.
---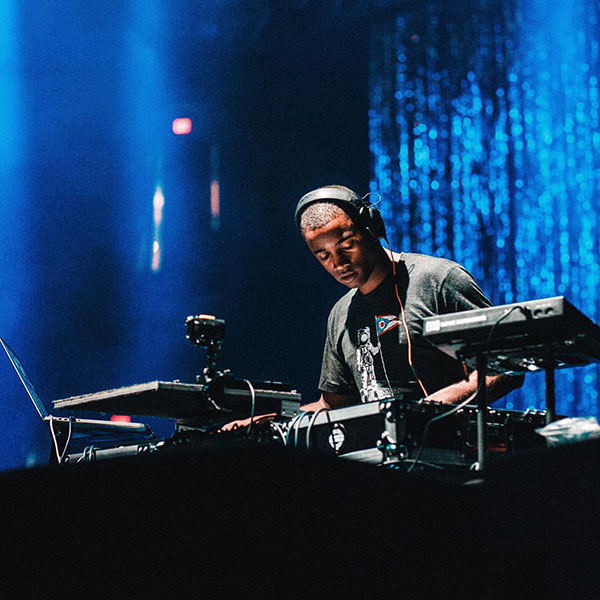 Mike Salone
DJ AXCESS
I started djing at THE Ohio State University in 2007 and got my start performing at bar mitzvahs and proms. Since then, I've become a dj for Crew SC and The Blue Jackets and proudly support them both. When I'm not working on djing, you can find me at the nearest music festival or cuddled up on the couch spending time with my xbox.
Top40 will always be my bread and butter, but if you're looking for a dj who can add some EDM, hip-hop, or latin flavor to your event, look no further.
In my dreams, my clients love working with me because of my technical ability and battle tricks. In reality, my clients love me because I'm a great listener who is able to mold my style of djing to cater to their needs. I am relentlessly organized and my biggest fear is an unsatisfied customer.
Now that you've read a little about me, I'd love to learn more about you, your next event, and how we can work together to make sure it is a success.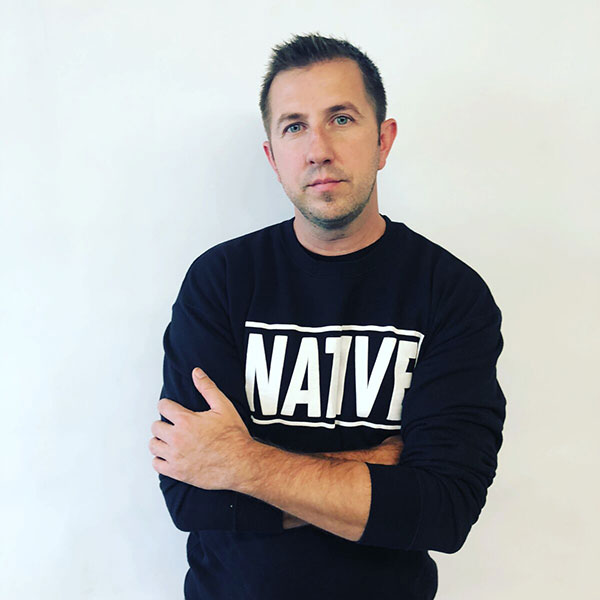 Kyle Hayse
DJ Haze
I am a veteran DJ with over a decade of experience in Bars, Nightclubs, Weddings and special events.
Versatility in a number of different music genres is my strong suit - many of my favorite styles to music to mix are tracks from genres such as Top40, EDM, Hip Hop, Country, Rock.
Clients enjoy working with me due to my professionalism, versatility with music, ability to work and handle situations on the fly.
I'm looking forward to hearing more about you and your upcoming event!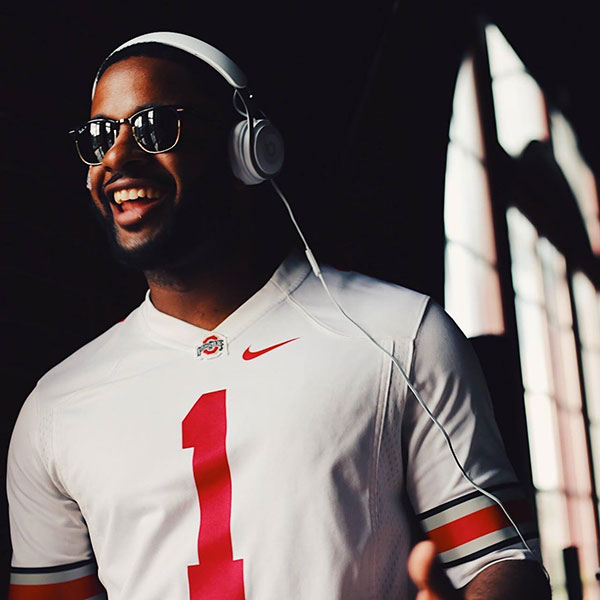 Malik Tuck
DJ Leek
Hailing from Northeast Ohio, DJ Leek found his way into the Columbus scene six years ago. From High St to the Arena District, he has made his name known around the city. He also is currently pursuing his BA in Communications at The Ohio State University.
The energy and enthusiasm that I bring each and every time along with the passion I have for each of my clients will always be extraordinarily important to me.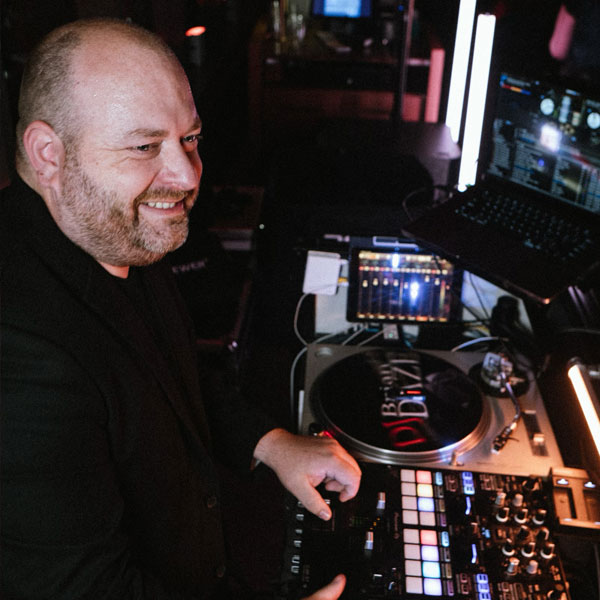 Brian Days
DJ Daze
I started DJing in 2000 at college clubs and fraternity/sorority events in Indiana while earning a Bachelor's Degree in Telecommunications. After more than a decade of honing my craft, I'm currently in my 5th season DJing for the Columbus Blue Jackets and am entering my 6th year of monthly bookings at Hollywood Casino. I'm also a huge Ohio State fan and have been blessed to annually DJ on the 50-yard line of the Horseshoe since the inaugural Ohio State Four Miler race.
I pride myself on playing the music you want to hear. My DJ style, ability, and music knowledge is adaptable to any type of event. While my expertise is creating a fun and energetic wedding atmosphere, I enjoy differentiating my set with the Crew SC, Warrior Dash, The Alternative Music Awards, corporate events, school dances, and my yearly position as the Finish Line DJ at the Cap City Marathon.
As a DJ, I'm very organized, but am also flexible to make last minute changes. I'm calm under pressure and can quickly find solutions to any emergency situation.
Clients enjoy working with me, because I'm fun, honest, and reliable. I will make your event unique by listening to your needs and understanding your vision. I'm personable and friendly, so you and your guests feel comfortable requesting songs. I specialize in reading crowds and interacting with your guests to play the music that will get them on the dance floor and keep them dancing.
While I personally LOVE throwback Hip Hop and Top40, I'm an ego-free who can mix all music and I look forward to exceeding your expectations to make your event memorable.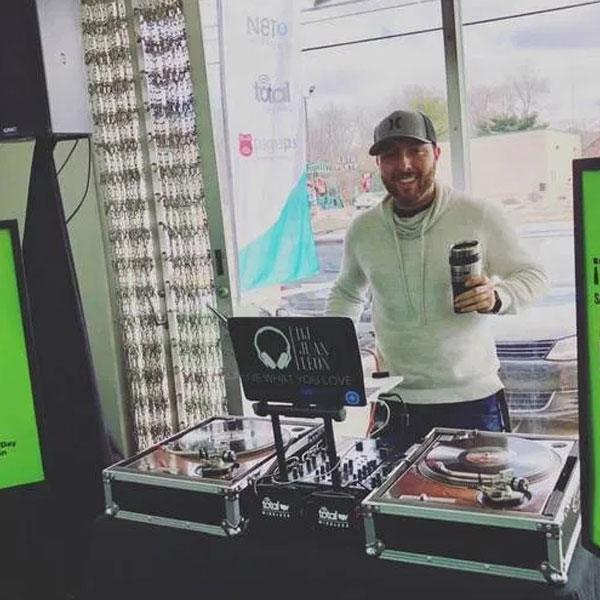 Johnny Hill
DJ Juan Leon
Born and Raised in Ontario Ohio, I began my journey with nothing other than a CD player and a boombox with cassette tapes. After many years of studying the art of what it takes to become a great DJ, I found my way to the "big city" of Columbus to take on everything it could throw at me. Currently you can catch me spinning tunes across Ohio, where ever the people come to dance and as far as my car can drive.
I love my job as a DJ at Beat Squad Entertainment, and that transpires through my work and the relationship that I have with my clients. I enjoy working with clients to create a fun and customized event that really impresses them.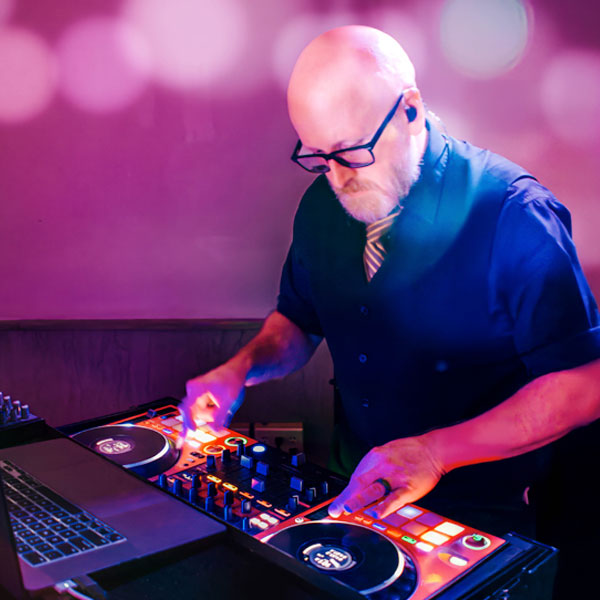 Rob DiPaolo
DJ Rob DiPaolo
Born and raised in Upper Arlington, OH, Rob started DJ'ing on THE Ohio State University's campus, where he majored in Music. Since then he has not stopped. In his career he has held nightclub residencies in seven states (OH, KY, GA, IA, OK, FL, & OR). He was the Music Director for a multi-venue entertainment company in Oregon and the Entertainment Director for a company in Florida. He was the DJ for the #1 radio mix show in Oklahoma City, OK, and a part of the #1 "LIVE from the 80's" internet mix show. He has been interviewed for DJ Times magazine and his voice has been used in several radio commercials and numerous business "in-house" advertisements.
Past corporate events, such as: The U.S. Air Force/Navy/Ohio National Guard, OSU, Victoria's Secret, Tommy Hilfiger, and Macy's, pale in comparison with Rob's background in high energy weddings and open format nightclubs. With over 25,000 hours of entertaining the masses, Rob truly can say that he is living his dream.
"The only thing I love more than DJ'ing, is my Wife." - Rob DiPaolo
"You great big music nerd!" - Rob's Wife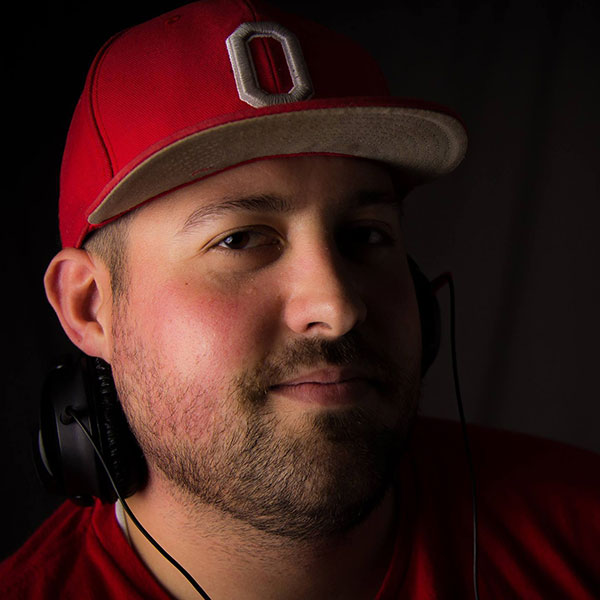 Joe Michalski
DJ Ski
I have been partying hard as professional DJ for over 5 years now. He is a father of one and a die hard Ohio State Buckeye fan. He is also a recent graduate of The Ohio Media School's Radio/TV Broadcasting Core program.
Mixing 90's Hip Hop, Top 40 & Club Remixes will always be a passion of mine.
Clients appreciate my customer service, commitment to excellence and dedication to throwing the best party ever!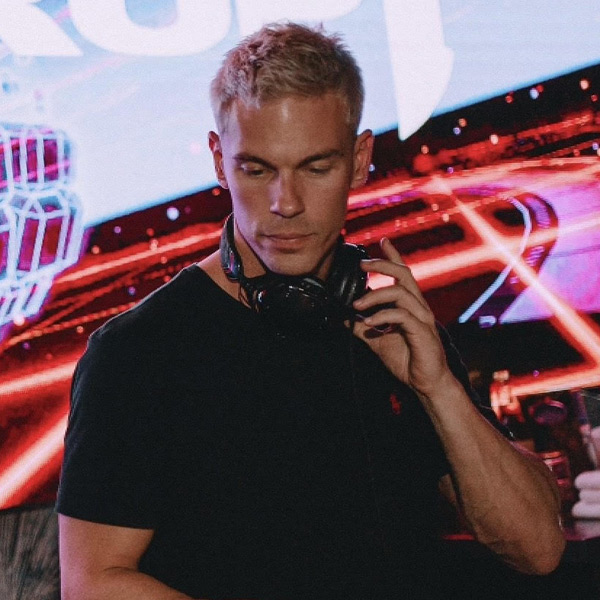 James Caudle
DJ Corrupt
My DJ career started downtown Columbus and at The Ohio State University in 2006. After much success djing full-time locally, my skills landed me on an agency in LA where I traveled and performed all over the United State and surrounding countries. I've played in major cities like LA, Vegas, Miami, Houston, Chicago and major music festivals like Electric Forest, Lost Lands, & Freaky Deaky. I still play them now!
Playing nightclubs and festivals isn't my only passion. I enjoy the interaction and originality of djing weddings, company outings, & sporting events. I was the DJ for the Columbus crew in their earlier years and still play for them inside the new stadium!
I can mix every kind of music with the best of them! My personal favorite is electronic dance music but I also have big love for top 40, pop, hip-hop, & latin. Yes I play country too! Fun facts about me? I'm a huge Ohio State football fan, love scary movies, & I enjoy playing video games like Call of Duty although I'm terrible at it.
My goal as your DJ is to truly get to know you in our meetings and deliver the best possible music, mc, & experience. As someone who has enjoyed planning his own wedding, I want to make this a stress free, perfect success for you.
If you decide to book me, you're not just getting a good DJ but someone who will help make your wedding or event run smoothly.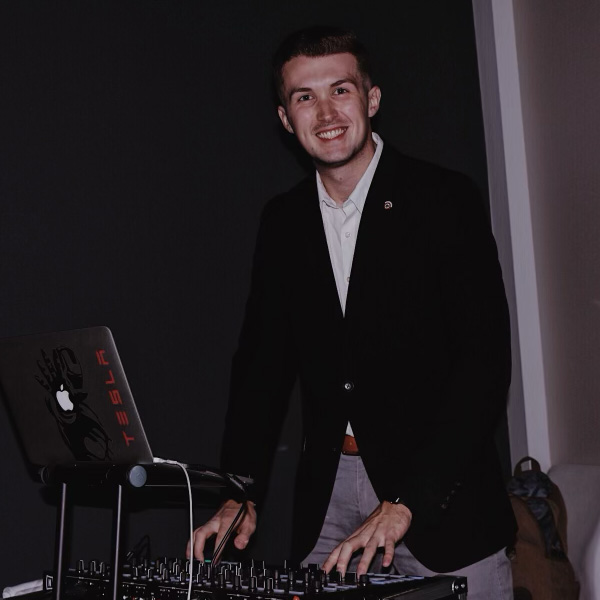 Mike Hall
DJ Mikewazowske
I am a North East Ohio born entertainer with over a decade in music entertainment experience. I specialize in hosting Weddings, Tailgates and special events.
Flexibility would be my core strength with an "anything can be possible" approach to performance. Musically, my playlist consist of mixing Top40, current Hip Hop, Country, Pop and EDM. If you have a request, I'm always up for the challenge.
Clients of mine love my enthusiasm and adaptability that I bring to the table. I give 110% to make your event a smash hit.
If you're looking for a great time, look no further than me, DJ Mikewazowske. I can't wait to take your special event to the next level.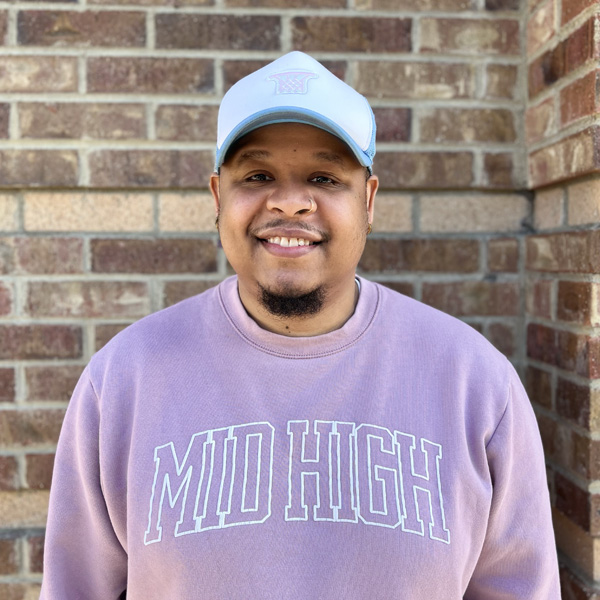 Joshua Stevens
DJ Sequel
Sequel was born in Columbus, OH and began his journey in the music industry in 2015. Sequel comes from a church background and has immense musical theory knowledge from being a choir director. His love for music stems from the nuance of notes and chord progressions. Because of his deep understanding of music, his DJing style is unique and incredibly inviting. He DJs everything from 70s rock to hip hop, and has a great time doing it all. From OSU student life events to your local bar or club, he has captured the attention of many and is only just getting started.
Creating an experience is the goal for him at every event - he's always got something unexpected up his sleeve musically. Sequel leaves a lasting impression on everyone he performs for.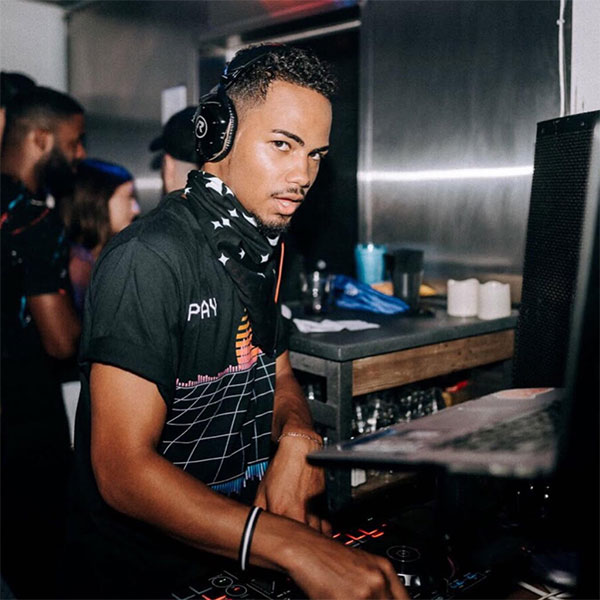 Riley West
DJ Reckless
Riley West is the product of a household that is constantly in search of artistic challenges and expression. Riley began DJing in 2018 through valued connections and supportive friends, encouraging him to chase his dreams of being an entertainer and performer. Riley enjoys playing a wide variety of music and does his best to meet client requests.
My main goal is to provide an unforgettable experience and wow moments for those in attendance. I know that my energy and love for the craft of mixing tracks are unparalleled and will ensure that my clients leave wanting more. Let's have a great time!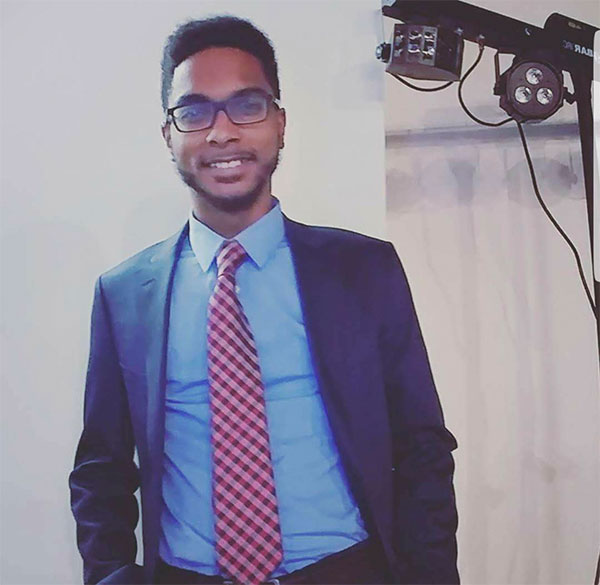 Cam Wallace
DJ Cam
DJ Cam (Cameron) had an early start in music, performing musical theatre through high school. In college, he ventured into music production and DJ'ing, and the rest is history. Cameron loves DJ'ing and MC'ing events of all types and rest assured, you can trust him to manage and perform for your occasion with professionalism and accuracy.
DJ Cam specializes in Weddings and School Events with an open-format music approach - that means a little something for everyone!
"I love meeting new clients and learning how we, together, can make the most of your event."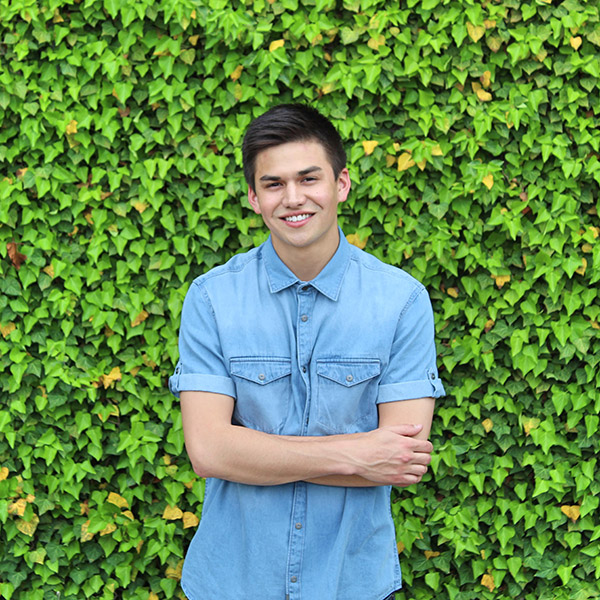 Brian Cassidy
DJ CASS
I started DJing in 2013, as a student at the Ohio State University, gaining experience playing at campus social events. Since then, my DJ business has expanded into weddings, private parties and music festivals. I operate as an open-format DJ. At all of my events, I strive to deliver excellence in DJing and Emcee abilities to curate a memorable experience designed specifically for my clients.
In my spare time, I enjoy spending time with friends and family, traveling, volunteering, and being in the outdoors hiking, playing tennis, or rock climbing.
Now, I look forward to hearing about you, your next event, and how we can work together to make it a success!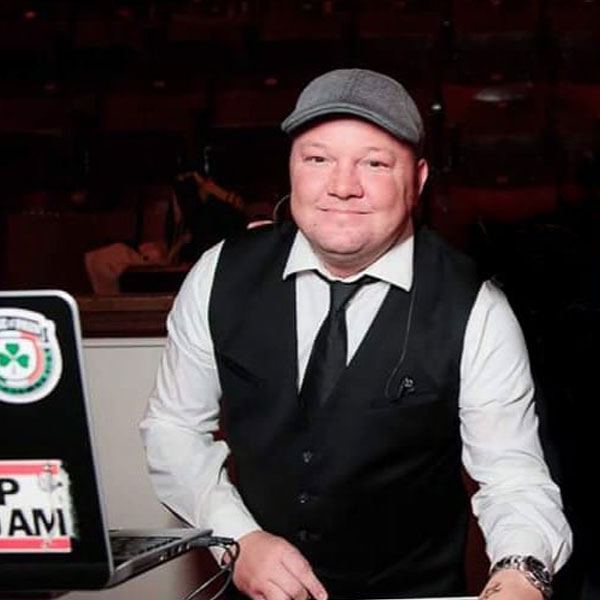 Jay Smith
DJ Legend
East Columbus where I was born and raised, I found myself behind 2 turntables and a stack of records in 1994. That's when my love for music and entertaining others started.
Spending the years watching, learning and practicing the many ways one can be more than just a DJ. To be a complete entertainer.
I have shared the stages with some of the best DJs in the business (a lot come from Ohio) and opened shows for bands like Bachmann-Turner Overdrive, Juvenile, New Kids on the Block, Arianna Grande, Jonas Brothers and more. I have had and still have events in locations such Columbus, Chicago, New York, Indianapolis, Tampa, Orlando, Sarasota and more to come.
My mission at each event is to make sure the client gets the attention they deserve and to make the clients happy and have a great time. Every event , wedding or gig is different and should be treated that way. I hope this helps with you decision and look forward to seeing you on the dance floor.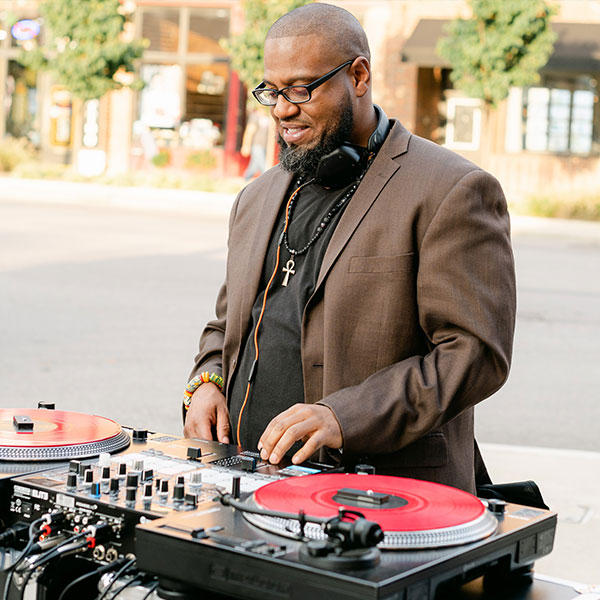 Caliph Scott
DJ Caliph Scott
One day a 12-year-old kid saw two turntables and a microphone in the back of a SOURCE magazine for $300 hundred dollars and he said to himself "I want to learn to dj." He worked all summer cutting grass and carrying golf bags. Armed with a magazine, a house phone, and a dollar store cashed box stuffed to the brim he asked his older brother to place the order and the rest was history.
Caliph is a lifelong performer and has spent years doing live theater and stand-up comedy all over the Midwest and East coast. When he is not on stage this winner of New Yorks Funniest (Gotham Comedy Club 2013) is bringing the rhythm and the energy to your event.
"I place a strong emphasis on understanding the client, their guest, and the vision for the engagement. I want to know If I am the right DJ for you. If I'm not, I would like to help you find that person. I specialize in weddings, and corporate events but am not stranger to tailgate parties and back yard BBQ's."